Početna »
Magazin »
Skolovana da prezivim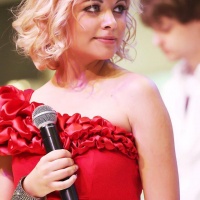 Luda kakva jesam, ne spavam
duge noći samo prohodam.
Onda dobiješ pravu mene
to su najprije i žene.
Malo laži i suza odradim,
školovana sam da preživim.
Sada jasno vidim sve
loš si za mene.
Loš si za mene…
Prijavite grešku u tekstu ili ga nadopunite ukoliko je nepotpun. | Report a mistake in the lyric or send us the correct lyric.